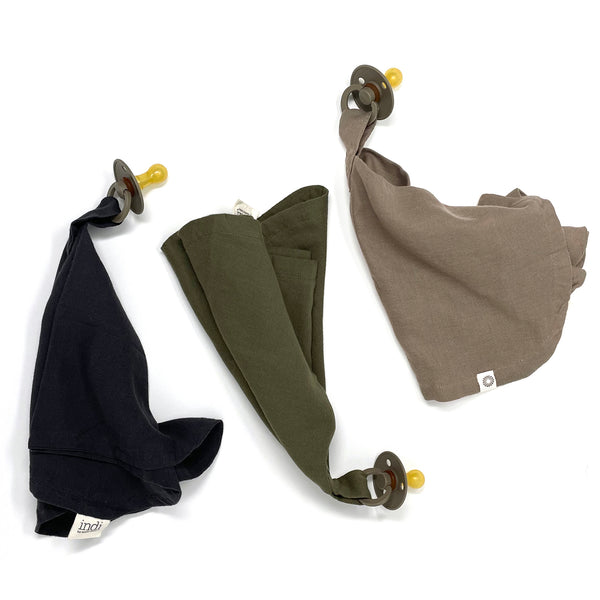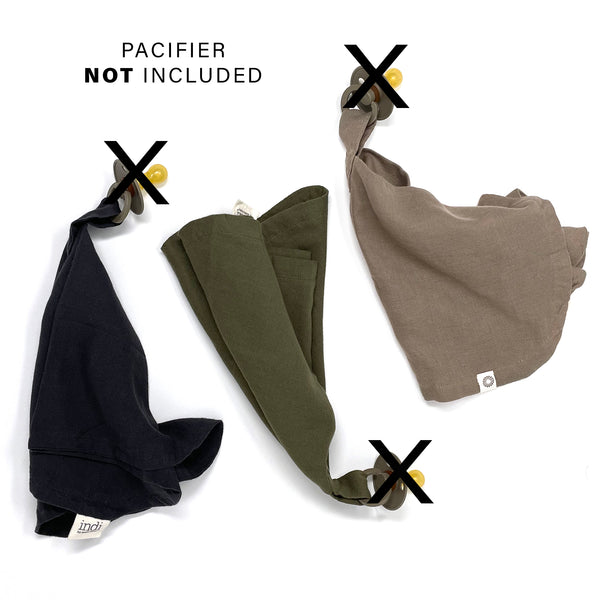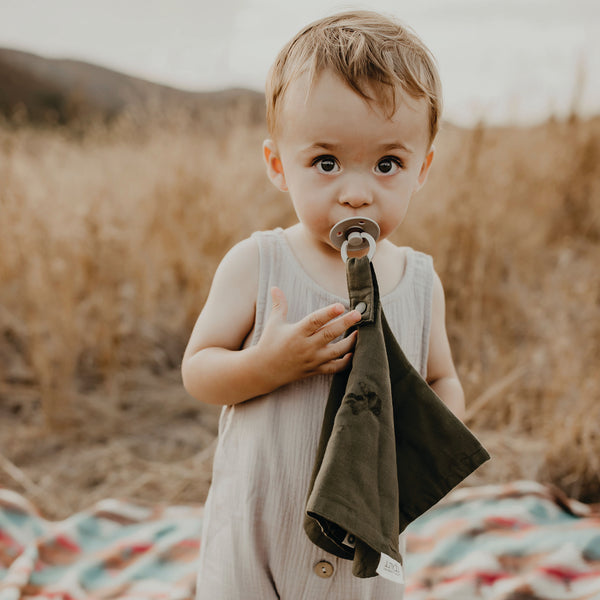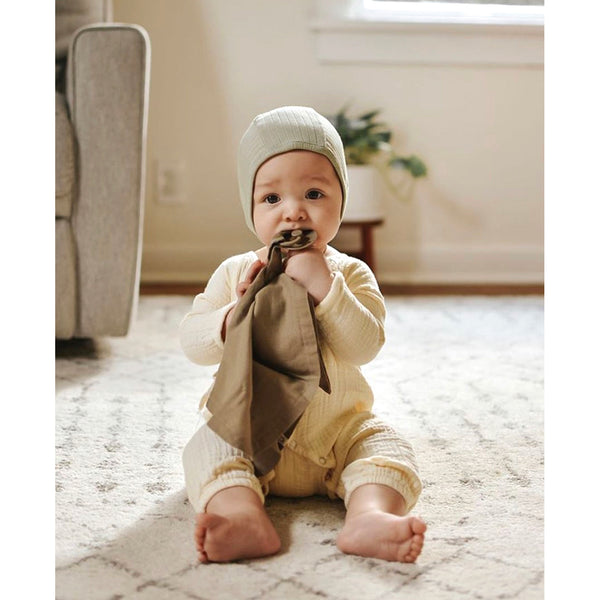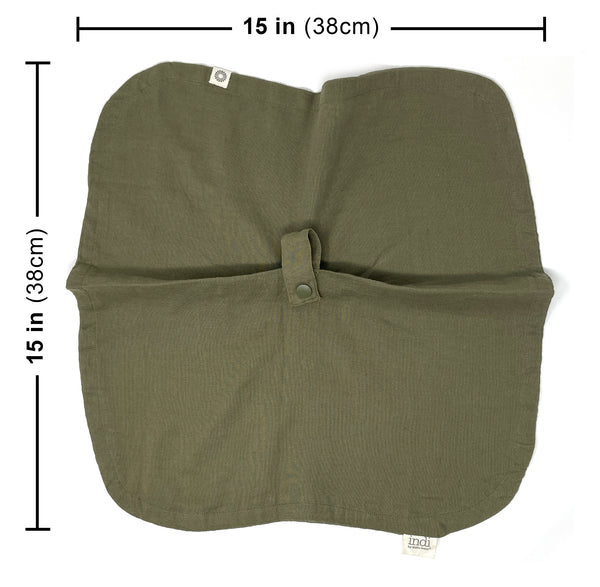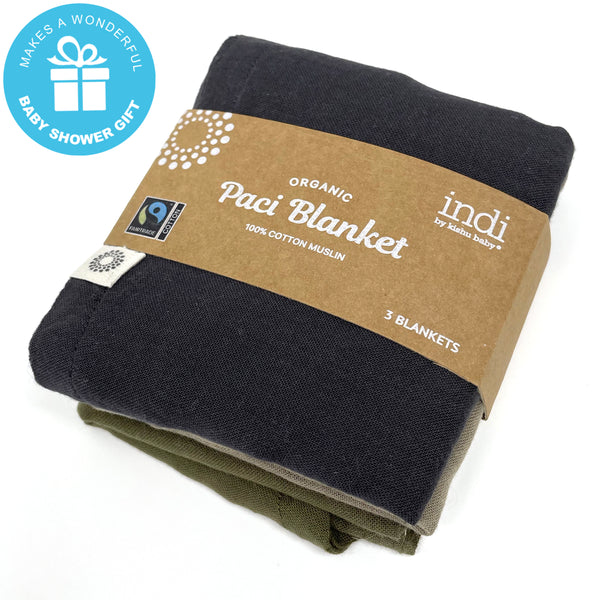 "These are our babe's favorite. Soft, such nice colors. We ordered a second set. And if you have a pacifier lover… they helped our little one learn how to locate pacifier and put in his mouth from very early on." – Jessica

Fairtrade & GOTS Certified — Set of 3 organic, super soft, mini paci blankets (pacifier not included). Artisan made in India by highly skilled tailors earning a fair living wage. 100% organic cotton muslin.

Snap stays tightly secured to firmly hold pacifier in place (requires pacifier handle with a minimum opening of .75 inches). Paci Blanket Size: 15 inches x 15 inches.
A gift that both baby and mama will love!

Paci Blanket 1 Charcoal (Burnt Orange/Red)
Paci Blanket 2 Khaki (Khaki/Green)
Paci Blanket 3 Dark Olive (Dark Green)