Better for the planet. Better for your baby.
All of our Indi By Kishu Baby products are Fairtrade and GOTS certified organic. When you choose Fairtrade, you choose people — factory workers and organic cotton farmers are paid a fair living wage. When you choose GOTS, you choose the planet — earth-friendly farming practices without the use of harmful chemicals.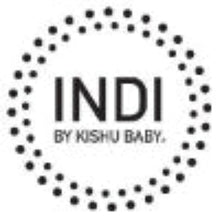 Indi By Kishu Baby is our organic collection of muslin baby bibs, pacifier blankets, napkins, swaddles & nursing scarves
All of the cotton is Fairtrade certified, traded, audited and sourced from Fairtrade producers. Visit www.info.fairtrade.net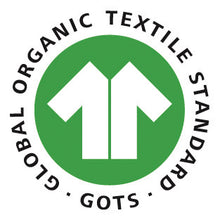 'Organic'
Certified by Ecocert Greenlife
License no 193714
Kishu Baby bibs are our FAVORITE! We have used them for our own two children and gift them whenever someone is having a baby. They are beautifully sewn, high quality, soft, and just the best ones out there.
Chelsey
I have 9 month old twins and we use a lot of bibs. I have now been replacing all our bibs with these. Material is soft and somehow seems to wick the drool & mess away.
Lois
Love these bandana bibs for the ridiculous amount of drool my 4 m.o. pumps out. They handle it better than even the fleece backed ones, this absorbs and spreads out the drool while the others just get over saturated.
Diana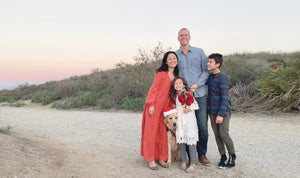 Thank you!
Ken & Emi Jones, Co Owners, Kishu Baby
When we give back, you give back.
When you support our small family business, you're supporting a dream. You're also helping fight global warming, empowering women, cleaning our oceans & coastlines, and bringing clean and safe drinking water to people in developing countries.
Learn how