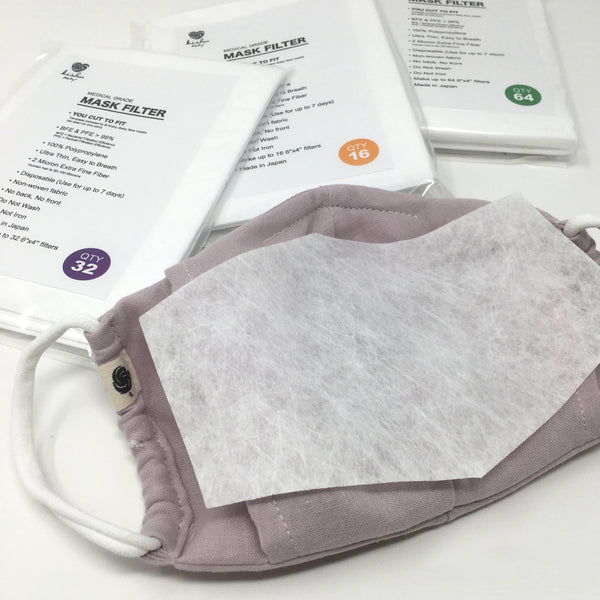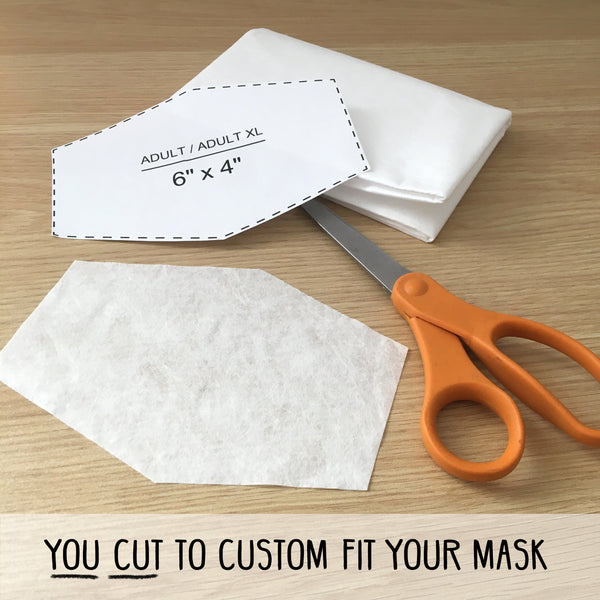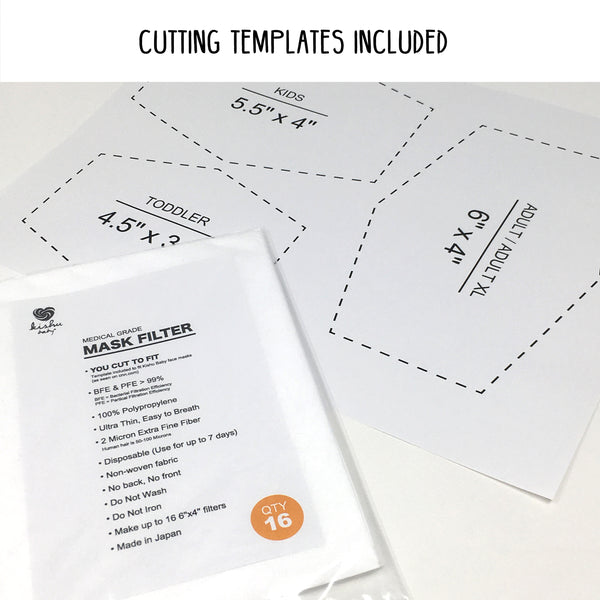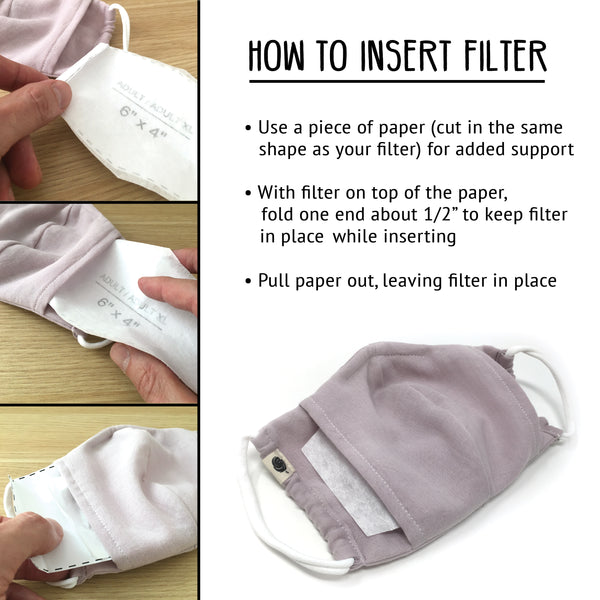 Non-woven Polypropylene Fabric, Ultra Thin, Easy to Breathe, BFE>99%, Made in Japan
Face mask filter comes in 1 folded sheet that YOU custom cut to make up to 16, 32, or 64 (6" x 4") medical grade filters in any shape you desire.

If you're worried about getting one of those bulky, thick "Made In China" filters that smell like strong chemicals and are scary to breathe into — well, you can exhale a long sigh of relief. That's not us.

Our mask filters are extremely lightweight in comparison to the vast majority of filters currently on the market. There is no strong chemical smell at all, they are super easy to breathe in, and you won't even notice it's there at all.

Bacterial Filtration Efficiency (BFE) and Particle Filtration Efficiency (PFE) are both greater than 99%. Collection effect tested by Kaken test center.

Made from melt blown polypropylene — Melt blown extrusion is a manufacturing process that is used for creating a type of fabric called non-woven fabric which is made from polymers such as polypropylene. The resulting fabric has a number of desirable properties that include: Absorbency. Bacterial barrier.

Our face mask insert sheet includes 3 cutting templates (Toddler, Kids, Adult) so you can customize your mask filter to fit your face masks (requires face mask with pocket for filter).

Our filter inserts are:
• 100% polypropylene
• Melt-blown
• Non-woven
• Extra Thin
• Lightweight
• Breathable
• Non-toxic (no strong chemical smell)
• Disposable (use 1 filter for up to 7 days)
• Fiberglass Free
• Ultra Soft
• No front, No back
• Made in Japan

Widely used in Japan by hospitals, food manufacturers, cleaning crews, dental offices — as well as for surgical masks and air conditioning filters.

Do not wash. Do not iron. Face Mask not included.