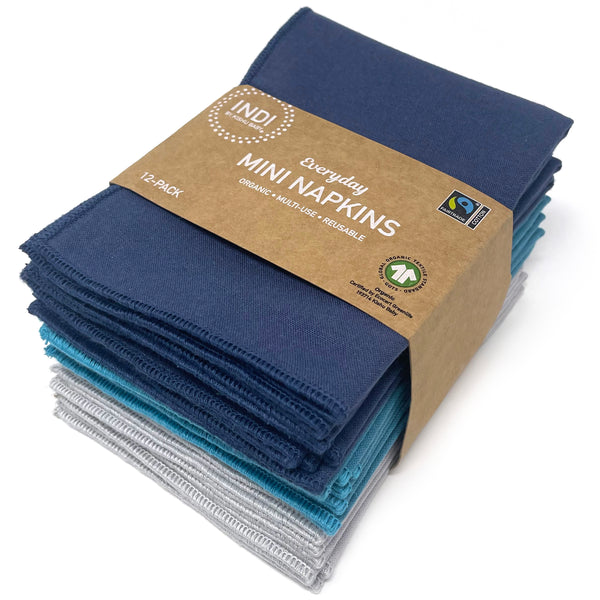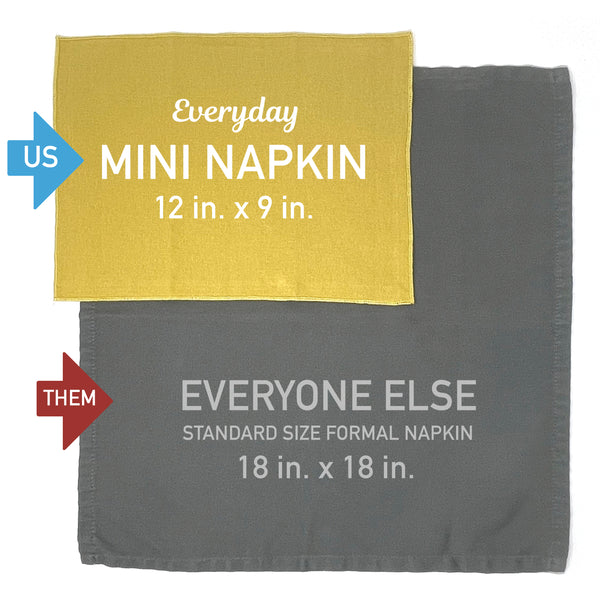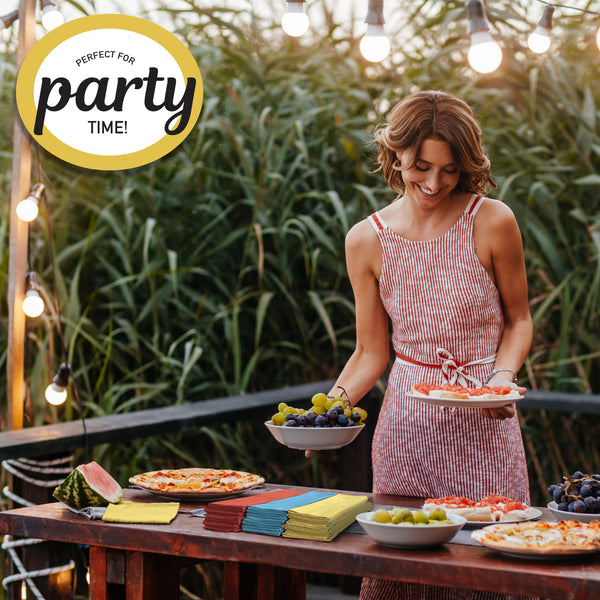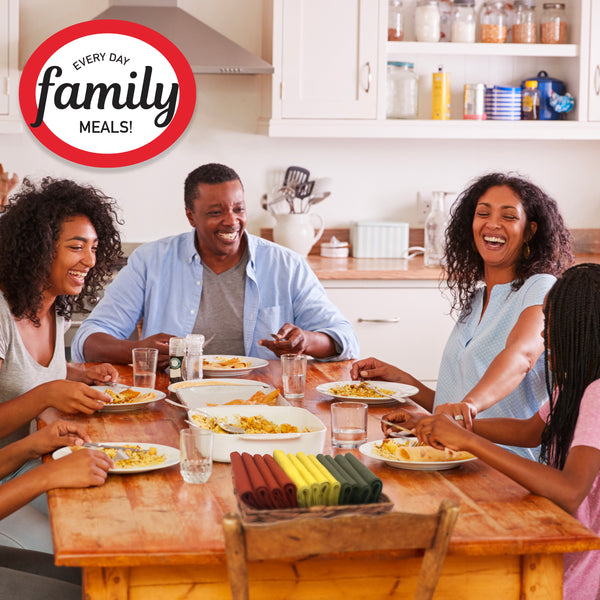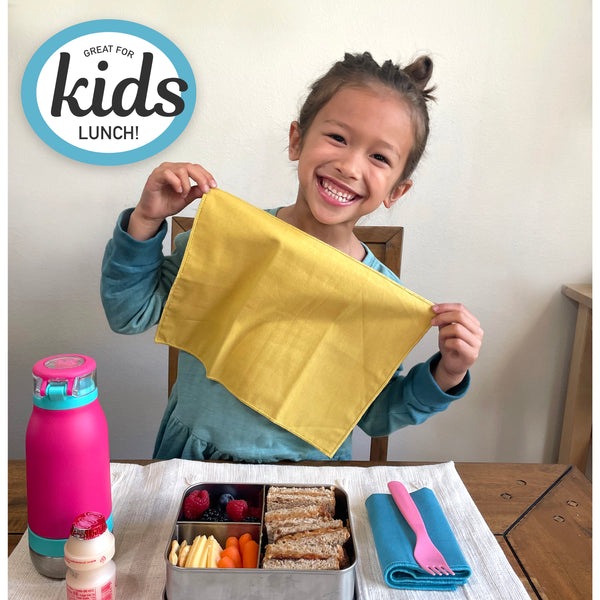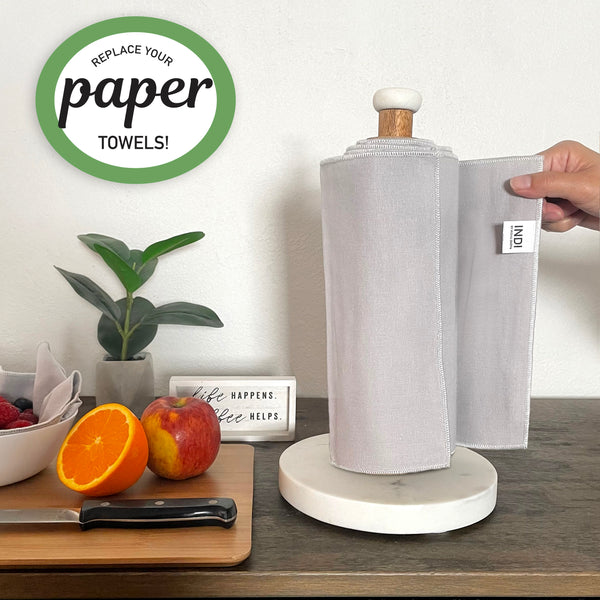 "Excellent product. Perfect size for our table napkins. They have washed up well and are great for wiping up a little mess." – Lisa
Our Everyday Mini Napkins are your waste-free solution for family meals, kids lunch boxes, casual parties and more. For every day use as a paperless towel, napkin, dish cloth, wipe cloth, handkerchief, baby wipe or baby washcloth.
Unlike other table napkins, our organic cotton dinner napkin is smaller in size (12 in x 9 in) than your standard linen dinner napkin. Artisan made in India from Fairtrade, GOTS Certified, 100% organic cotton muslin that is buttery soft against sensitive skin and gets softer and more absorbent with every wash.

Ocean Set includes: 4 Indi Blue, 4 Teal, 4 Cool Gray